Tried both the format of getting historical data, receiving the same error.


Tried the same using postman and still error.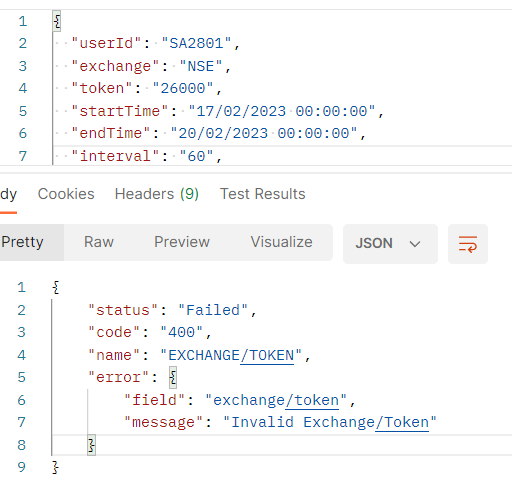 Dear Firstock Family,
We are delighted to inform you that we have upgraded to our latest version, and as a result, day trade information is now readily available for your perusal. Please take a moment to review this feature. We appreciate your patience throughout this process.
Thank you.
what? Didn't quite catch that
Here is the sample response.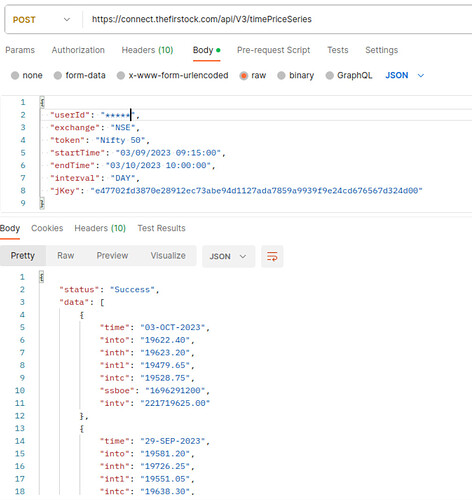 Can you demonstrate the same to retrieve 1hour timeframe?
Hi @Santosh ,
Here is the Demo.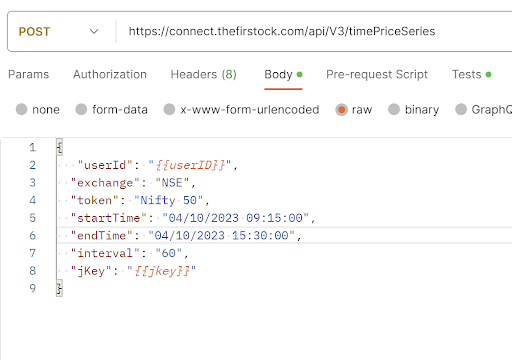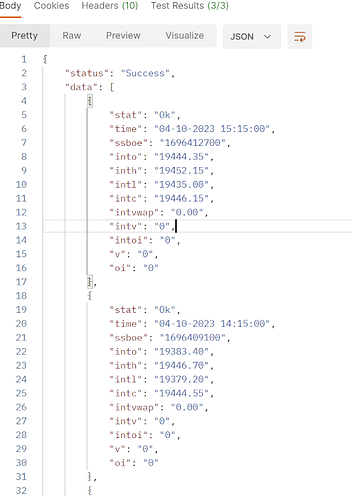 Please refer the Documentation for detailed information.